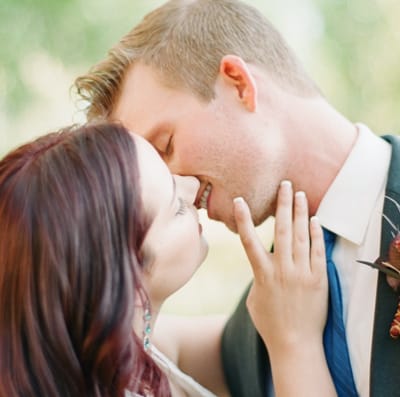 PHOTO BOOTH RENTAL ORLANDO 
Photo Booth Hire in Orlando
Are you looking for a party add-on that is different, unique, and something that can impress your guests? Our photo booth orlando is exactly what you need. Now, ours isn't your ordinary kind of photo booth. Instead of giving you and your guests a photo strip or hiring a "photo booth rental in orlando", we'll give you a 60-page bound book. It is a series of pictures that when flipped, looks as though you are moving. This is called a Flipbook. 
Our Flipbooks are the trendiest and hottest keepsake you can have at your party and much like an Orlando photo booth – except better! It's small and has the same size as a business card. You can also customize its cover to fit your event and theme. This way, all your friends can look back at your party and be reminded of what a great time they had. If you haven't seen one, you can call us at 321-438-4819 and we'd love to send a sample!
The Flipbooks are the coolest party takeaway you probably haven't seen yet. 
Why Do We Have The Best Photo Booth Rentals?
Our corporate photo booth rental in Orlando is not the only thing that's different. Our Flipbook Studio or AKA photo booth rental orlando fl creates a fun and unique experience for you and your guests. With us, you don't have to stand still and do scripted poses. In fact, the crazier you are, the better your Flipbook will turn out to be. 
Once you're inside our photo booth, you are encouraged to move around, play, and interact with your friends or family. You can bring out your crazy dance moves, do a cartwheel, moonwalk, or feel like a rock star. With us, you can all let loose, laugh, and just have a great time. 
The best part about our photo booths is that they are suitable for all ages and they never go out of style. From small kids to the elderly, our booths can be enjoyed by everyone at your event. So whether you are celebrating a holiday party, a non-profit fundraiser, corporate event, or your wedding, make sure that you check us out for your photo booth rental Orlando needs!
Aside from events, our Flipbooks are great for marketing and business cards too. Need more convincing? See our Flipbook Studio in action! Just send us an email at TheFlipbookPeople@gmail.com and we will let you know where and how we can meet.
Corporate Event
Corporate Events & Receptions
The Full Wedding Experience
Hire a Photo Booth Today
Here at The Flipbook People, your satisfaction is our top priority. This is why we make sure that your photo booth rental will be as smooth and hassle-free as possible. Here's what you can expect from us when you rent our Flipbook Studio:
Custom Cover
It all starts with you choosing a custom cover for your Flipbooks. With your theme and ideas in mind, we will create a unique cover just for your event. We will then preprint this on high-quality cover stock so everything will be ready during your party.
Backdrop
We offer a wide variety of backdrops for your Flipbooks. You can have a classy metallic sequin backdrop or choose from our collection of green screen background images or videos. 
Themed Props
A party booth wouldn't be complete without fun props. Here at The Flipbook People, we offer a wide range of them. You can add your own props too. We will put them inside the booth so you and your friends can quickly pick one up. 
Action
Once you've chosen a prop, it's now time to say cheese! Your video shoot will last for 7 seconds. After, we will show you the playback and print it!
Receive Your Flipbook
Usually, it takes about 60 seconds to produce a Flipbook. All video files will be saved in a protected gallery that you can access after your event. If your venue has a WiFi connection, we can also email the videos to you or your guests so it'll be easier to post them on your social media accounts.
The Flipbook People have been providing photo booth rentals in Orlando since 2009. So with us, rest assured that you are in good hands. We will work with you from start to finish, making sure that you get exactly what you want from your Flipbooks.  
Give your guests a unique experience and a fun party favor by having us at your next event. Just fill-up the form below so we can check your date availability. You can also add any questions or concerns you may have to your message. One of our friendly team members will then reach out to you in the soonest available time.